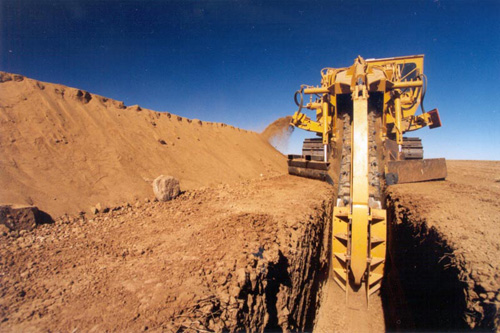 JTA was engaged by the AGL Petronas Consortium (APC) to conduct community consultation as part of the environmental impact assessment process for the Australian pipeline portion of the proposed PNG Gas Project.
The proposed $3 billion project of about 3,800km of pipelines, including 650km subsea, in Queensland and the Northern Territory was to link Australian gas consumers to natural gas reserves in Papua New Guinea.
JTA consulted with a broad range of stakeholders including local, state, territory and federal governments, business groups, property owners, environmental organisations and local economic development bodies (and some Indigenous communities) from Darwin and Gove in the Northern Territory to Weipa, Cairns and Townsville in North Queensland and west to outback communities like Windorah and Longreach in central and southern Queensland.
Our extensive community engagement program assisted APC to identify and assess the many environmental and social issues required for Environmental Impact Statements (EIS) for both the Ballera (Qld) and Gove (NT) pipelines.
The program involved a range of activities including workshops with community leaders and residents in all major cities and towns plus several outback communities including Barcaldine,Charters Towers, Aramac, Quilpie and Gove.
A travelling display showing proposed pipeline routes and key project facts accompanied two 'road shows' featuring senior corporate spokesmen and organised and facilitated by JTA. This gave participants an opportunity to speak directly to APC representatives and specialists about the proposal and associated concerns. All workshops and community forums in these centres were well attended and generated valuable feedback.
Running in tandem with the road shows was a media awareness program to encourage submissions from all interested people (managed by JTA) and an Indigenous consultation program (managed by APC).
Together with the face-to-face approach implemented through the workshops and forums, these associated programs generated widespread enquiries and public input to the EIS process. All input (apart from that gathered in Indigenous communities) was received via a JTA-managed special freecall 1800 telephone line, email, freepost mail service and comprehensive database.
The consultation process showed broad support for the pipeline project and strong cooperation from affected non-Indigenous landowners.
However, the project was eventually shelved. This was a commercial decision and not linked to the results of the consultation process.